Testimonials From Our
Pet Parents in East Tennessee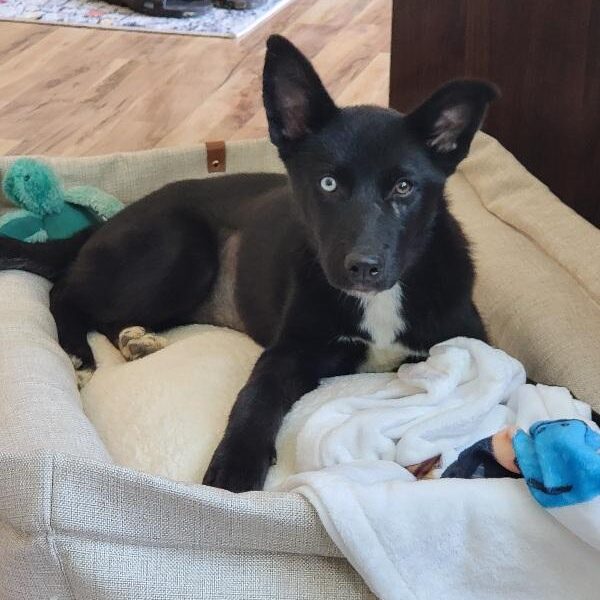 Nelle has made my relationship with Moxy better every time we have a session. Nelle helped Moxy fight her fear of jumping in the car which is one of the things I wanted for her and her doggy life; for us to go on adventures to hike and visit other dog friends. I also have had to adjust as my medium size predicted dog has become a larger dog and Nelle knows exactly when to add on a skill in a lesson that Moxy is ready to learn. Without Nelle I do not think we would be allowed out in public. Moxy is learning manners and I am learning how to keep her safe. Moxy is my first dog as an adult and Nelle has helped me get to the point where the both of us are learning to be a team.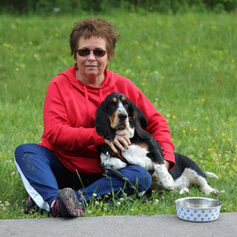 Our previous basset died from cancer. Shadow was just a few weeks from turning 16 years old. We had forgotten what a puppy was all about. There's chewing, the biting, the mischievous of a baby. We heard about Nelle from our vet. What a blessing she has been. She showed us many new ways of redirecting the negative behavior to positive. She has taught all positive reinforcement and no harsh corrections. She takes the time to explain why they do what they do. She is always just a phone call away if you have a question or any issue. Not only has Journey learned a lot, but us as well. I will continue to recommend Nelle and her methods over any I have heard or experienced in 37 years of owning bassets. We are now training for Rally competition in the future. I look forward to see what training and fun lies ahead as we continue to bond and learn.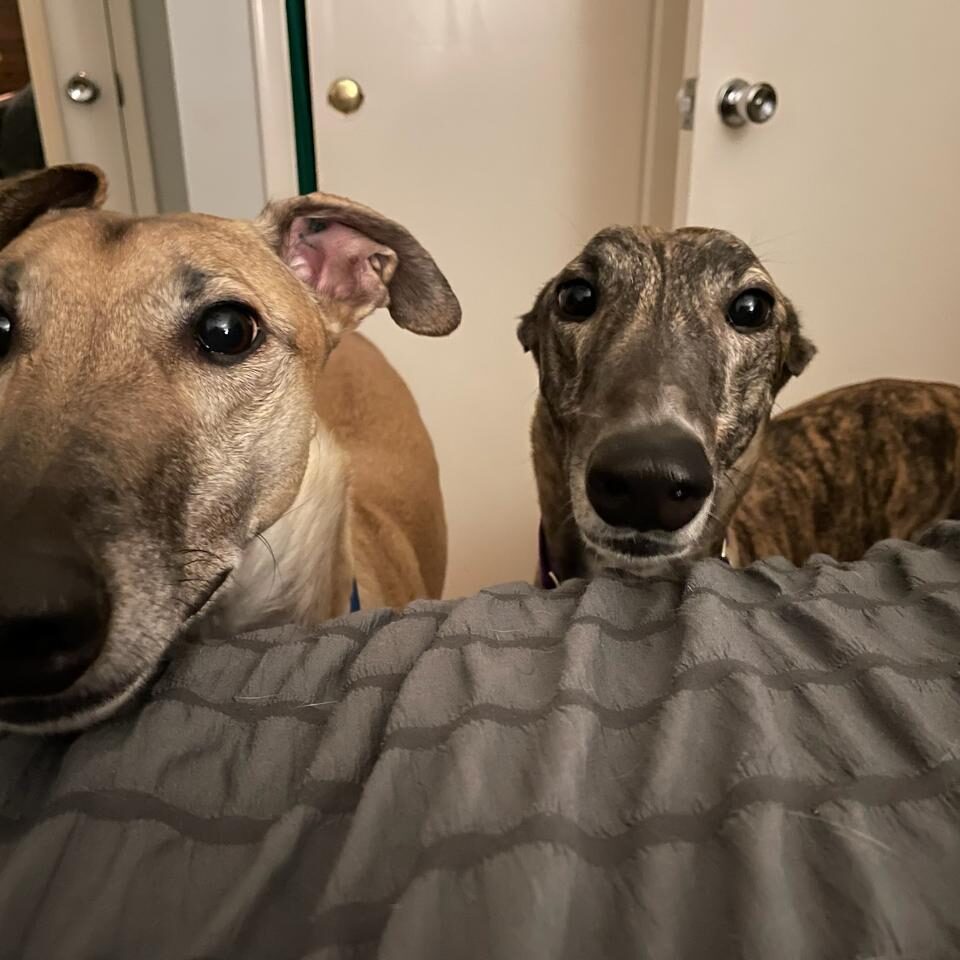 When I contacted Nelle Somers Wyatt, I was desperate for help with my Greyhound, Titus.  He was quite reactive and had recently bitten his fur sister Willow, to the point of her needing stitches.  I was concerned that I might have to consider rehoming Titus at some point, especially because I have children and they had become scared of him.  I had done a training class with Titus before, but it didn't help much with his reactivity.  I wasn't sure what to expect but Nelle Somers Wyatt had been highly recommended, and I was willing to try anything to help my sweet boy.
Fast forward a couple of months and he is like a different dog!  My kids are no longer scared of Titus, and he is less reactive to people (still working on dogs).  We also worked with Willow on a few things and the dogs are learning to stary off furniture and both love going in their crates.  Obviously, training/learning is ongoing but I can't recommend Nelle Somers Wyatt enough!  If you are willing to put in the time and effort with your dog, both of you will reap the rewards.